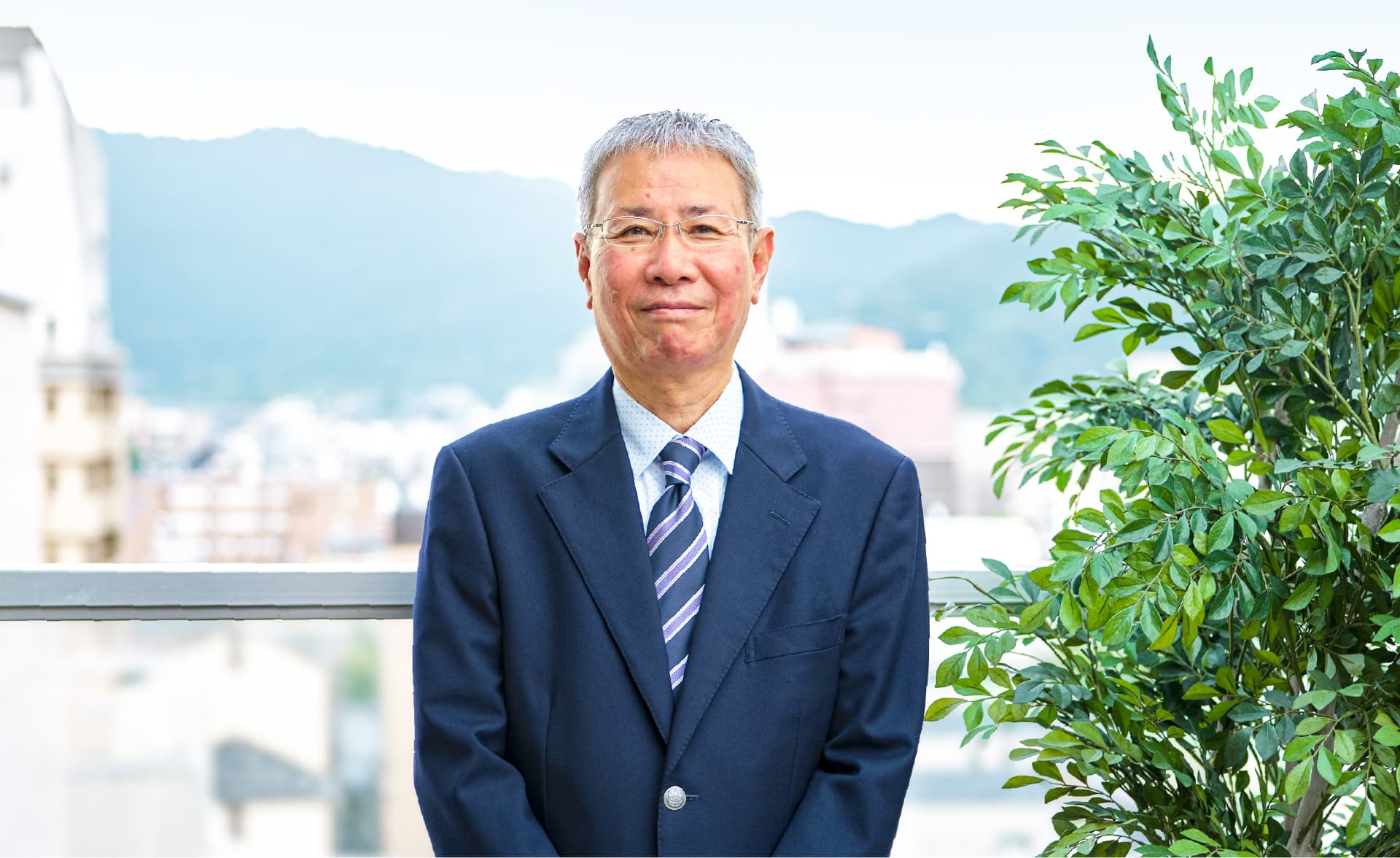 We develop measuring instruments that
our customers can trust.
We are a manufacturer that develops, produces, and sells measuring instruments.
Our products are mainlyinstruments for evaluating performance of textile products, textile materials, and various polymeric materials. We have also developed quality evaluation testing machines for cosmetics, toiletries, sanitary products, automobile interiors, paints, etc.
We have been in the industry for over 30 years.
Researchers from universities, governmental agencies, and private corporations have utilized our instruments to accomplish their goals.
The company name "Profid" is originated from a Latin word "Provisio fiduciam = providing trust"I named it from ".
We provide reliable measuring instruments according to customer's request.
Representative Director Hiroshi Shibata
About us
Profid Co., Ltd.
Representative
Hiroshi Shibata
address
FIS, 403 Shimomaruyacho, Nakagyoku, Kyotoshi, Kyoto 604-8006
Phone / FAX
075-778-5039 / 075-256-8660
Founded
May 31, 2016
Capital
5,000,000 yen
Bank
Kyoto Shinkin Bank
Kawaramachi Branch
Member group
Japan Textile Machinery Society
Secretariat
Japan Polymer Scratch Consortium
Advisor

Iwasa Tax Accountant Office CFP®
Tax Accountant Kozo Iwasa

Asano Munekawa Law Office
Lawyer Eiki Asano

Labor and Social Security Attorney Corporation
Kyoto General Labor Management Office
Labor and Social Security Attorney Koichi Shinohara

Business content

Design, manufacture and sale of various electronic measuring instruments and testing machines

Design, manufacture and sale of quality control inspection equipment

Design, manufacture and sale of various prototype measuring instruments

Design, manufacture and sale of various parts and jigs

Design, manufacture and sale of resin products using various resins

Smart devices and automation equipment (additional)

In addition, all parts that can meet the needs of our customers, etc.

Delivery record
KAKEN TEST CENTER
ASAHI KASEI CORPORATION Group
KANSAI PAINT CO.,LTD. Group,
Toray Industries Inc. Group
YKK Corporation
Daio Paper Corporation Group
Prefectural research institutes
Universities
Etc.
Access
1 minute walk from Kyoto Municipal Subway Kyoto Shiyakusho-mae Station
1 minute walk from Kyoto City Bus Sanjo Kawaramachi
History
| | |
| --- | --- |
| May 31, 2016 | Established |
| June 1, 2016 | Established Japan Polymer Scratch Consortium Secretariat in Profid |
| September 15, 2016 | Increased capital to 5 million yen |
| October 2016 | Development of scratch tester (cross cut mode) |
| October 2016 | Labeling device development |
| November 2016 | Development of application for garment factory specification iPad (joint development with Monorepo Co., Ltd.) |
| March 2017 | Development of special friction tester |
| March 2017 | Development of special Mullen type rupture tester (with sample displacement measurement function) |
| May 2017 | Development of thermophysical property tester |
| October 2017 | Development of sliding resistance tester |
| November 2017 | Development of scratch tester (load increase / cross cut) |
| November 2017 | Development of stretch yarn diameter measuring instrument |
| November 2017 | Development of yarn compression tester |
| November 2017 | Development of cutting resistance measuring device |
| November 2017 | Development of 2-axis tensile tester |
| December 2017 | Patent application for automatic contact cooling sensation (Japanese Patent Application 2017-253061) |
| August 2018 | Development of temperature and humidity monitor baby doll |
| August 2018 | Development of doll unit for both adults and babies |
| February 2019 | Development of automatic washing cycle system |
| February 2019 | Exclusive license agreement for Kanazawa University TLO rotary friction tester |
| March 2019 | Mass production of washing cycle automation system |